Make Memories At Jungle George's
Jungle George's offers Fort Wayne parents and children a few ways to have fun and to celebrate monumental moments in their lives. We provide indoor bounce houses that children of all ages will love to bounce around on and explore, we provide multiple ways for the entire family to have fun with an endless amount of arcade games. Come visit local Kid's Favorite Fun Place in Fort Wayne!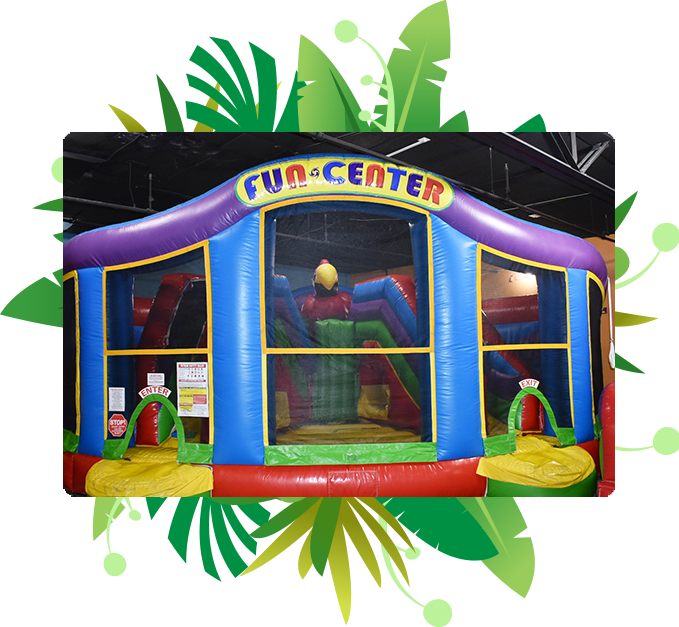 We Proudly Offer:
Multiple indoor bounce houses
Arcade
Birthday/special event packages
A delicious affordable menu
And more!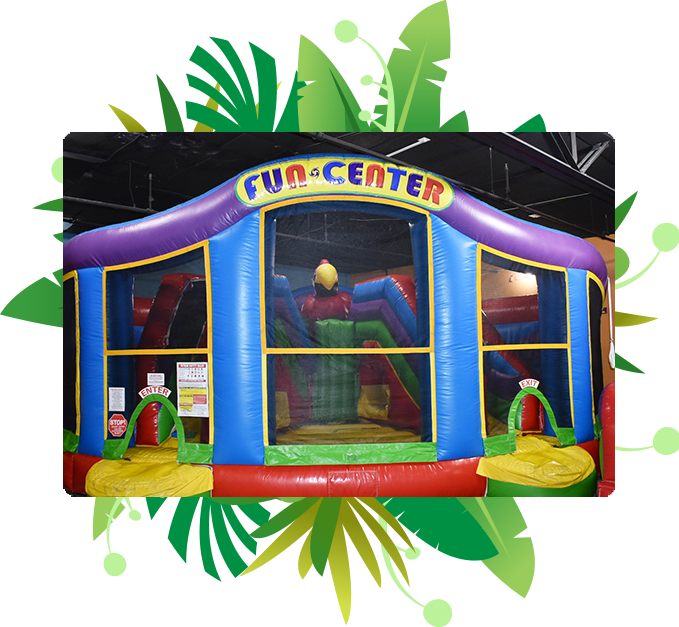 About Us
Jungle George's was started out of a love for kids, and truth be told, we're all still young at heart! That's why we created the most fun, happiest place in the universe for kids.
We love to see families and friends in Fort Wayne just being themselves in a family-filled environment, go a little wild, and share memories that will last a lifetime. We understand you're too busy to worry about planning and that you want your kids to feel like the center of attention. We know you'd like your bounce house & arcade parties to be fun, exhilarating, and stress-free. That's why our indoor playground is the very best party place for kids, and is known as Fort Wayne's Kids' Favorite Fun Place!
Jungle George's was established by parents like you, and our whole facility and parties are designed to be safe, upbeat, and truly memorable for the whole family.
Whatever the reason, there's always something fun going on at Jungle George's! We think birthdays, holidays, or just because are great reasons to throw a party. We are the place where fun meets kids so they can bounce and play games until they drop!